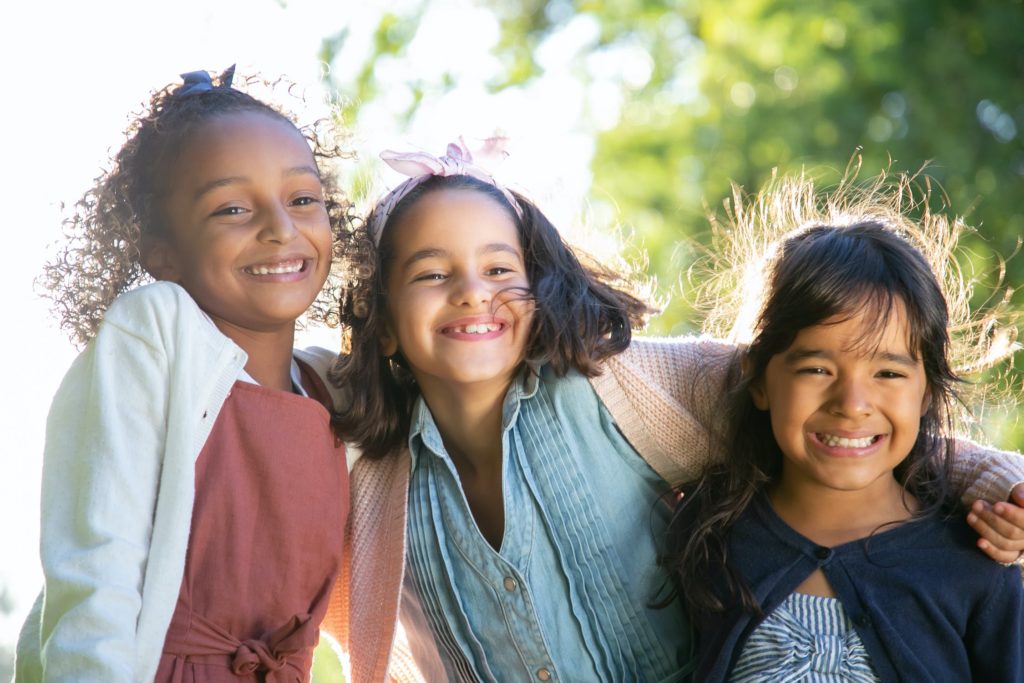 Meet Our Board
The American Home Finding Association Board is a 12 member governing body.  The Board represents a diverse group, featuring a vast array of education, experience, backgrounds, talents, and demographics.  The Board has governing responsibility over the entire operation of the AHFA Corporation and supervises the mission fulfillment of the Agency.  All powers of the Corporation are vested in the Board of Directors.
2023 Board of Directors
Lisa Reece, President
Lisa earned a BS in Animal Science from Iowa State University in 2000 and moved back to the Ottumwa area.  Growing up in rural Ottumwa, Lisa attended Blakesburg Elementary School and graduated from Eddyville-Blakesburg-Fremont High School in 1996.  Lisa worked over 10 years for Ajinomoto USA working in personnel and was Safety Supervisor for Ajinomoto Food Ingredients, LLC and Ajinomoto Heartland, LLC when she resigned to stay home and raise her family. 
Currently Lisa is a co-owner of Reece Funeral Home.  In addition she has held an Iowa Real Estate License since 2007 and continues to work with Al Martin Real Estate and Auction Co. Lisa is also a Mary Kay Consultant.
Lisa and her husband, Bill, have two daughters, ages eight and six.  In her spare time she enjoys riding her horses, reading and especially spending time with her family.  Lisa is a member of St. Patrick Catholic Church and serves as a board member of Seton Catholic School.  She has served on the American Home Finding Board since January of 2018. 
Amy Gardner, President Elect
Amy Gardner serves as the Case Coordinator for the Eighth Judicial District.   Amy earned a Bachelor's degree in Economics. In her role Amy assists, advises, and represents the judge(s) in the execution of judicial duties in the operation of the court and coordinates activities of the court.  In addition, Amy manages the court's docket and monitors all cases through initiation and all appropriate court settings until disposition. Amy assists the judge(s) in analyzing problem cases, as well as schedules all specially set hearings, pretrial conferences, and trials for the District.  Amy also assigns judicial support staff to judges. Outside of her professional life, Amy is a competitive baker and one of her favorite ways to contribute to AHFA is to donate sugar cookies to Chocolate Lover's and the Christmas open house.  She is personally affected by adoption, her husband was adopted at birth so feels very passionate about the work of AHFA.  Amy and her husband love to travel, and especially enjoy spending time in Northern New Mexico.
Brad Barnes, Vice President
Bradley Barnes is a certified public accountant and has worked in public accounting for almost 19 years in Ottumwa. While Brad was the quality control  partner at his previous firm he started his own firm which he founded  in 2019. His firm focuses on business, individual, trust and estate income tax preparation, bookkeeping, payroll, financial statement audits, reviews, compilations and preparations, along with general business consulting. Brad is also an adjunct professor at Indian Hills Community College teaching Tax Accounting, Business Math, and Financial Analysis and Reporting. Brad is a member of the Iowa Society of Certified Public Accountants and the American Institute of Certified Public Accountants. Brad is also a member of the Ottumwa Rotary Club, the Ottumwa Noon Lions Club and the Ottumwa Elks Club. In addition, Brad serves on various boards and committees including the Ottumwa Regional Legacy Foundation Finance Committee, treasurer of the Ottumwa Noon Lions Club, treasurer of the Ottumwa Tennis Club and treasurer of Northgate Alliance Church. Brad is also a graduate of the inaugurate Ottumwa Leadership Academy in 2013.
Brad and his beautiful wife have 5 kids between their busy mixed family. Outside his professional life, Brad serves as the worship drummer for Northgate Alliance Church, enjoys boating, camping, golf, tennis, traveling, concerts, taking kids to activities such as archery, track, dance, tumbling and orchestra.
Stacy Moran, Secretary/Treasurer
Stacy Moran is the Children's Librarian with the Ottumwa School District. Stacy has over 20 years of experience working with children. In her current role as an elementary teacher librarian she works with hundreds of students each day. Stacy's previous experience includes working as a youth counselor at American Home Finding Association. Stacy holds a Bachelor's Degree in Elementary Education as well as Psychology from Buena Vista University and Master's Degree in Library Science from Southern Connecticut State University.
Claudia Gates
Claudia Gates is a Business Relationship Manager with U.S. Bank, in Ottumwa, Iowa. She started her banking career in 2002 with Hedrick Savings Bank. Claudia loves volunteering and giving back to her community. She currently serves on the executive committee of Main Street Ottumwa, where she serves as the Treasurer and chairs the Organization committee. She enjoys being able to volunteer and teach Business Entrepreneur classes at local schools through Junior Achievement. She also currently serves on the Business Leadership Network through the University of Iowa College of Public Health.
Bridget Swanstrom
Bridget is a freelance court reporter and covers many counties in Iowa, where she often encounters troubled youth. She has been reporting since 1978, and is a Registered Merit Reporter, earning the distinction in 1982. She has served on the Iowa Court Reporters Association Board of Directors. Bridget volunteers many hours with Komen Race for the Cure, and is presently serving as volunteer coordinator. In her leisure time she enjoys gardening, reading, cooking and baking, and spending time with her grandchildren. She is currently enjoying developing a program to provide closed-captioning for a hearing-impaired friend at a church service. Bridget is a native Ottumwan, married to high school sweetheart Ron Swanstrom. Together they have raised three children, Carissa, Alex and Victoria. They are blessed with two grandchildren, Scarlett and Conrad Swanstrom, both of whom were fortunate to have been cared for at the AHFA Child Care Center at the Ottumwa High School, where their mother Heather teaches freshman science. She brings to the board a passion for supporting the work with the youth at the Emergency Shelter and is dedicated to enriching the lives of the individuals and families served through the many programs provided via AHFA.
Ellis Codjoe
Ellis Codjoe is the News Director at Ottumwa Radio Group. Ellis is also the voice of Davis County sports as well as the host of on-air programs every weekday morning on KBIZ. He served on the planning committee for the Diversity Conference that is held annually at Indian Hills Community College. Ellis is currently serving on the board for The Walk to End Alzheimer's as the Marketing and Outreach Director. He is also on the YMCA Board of Directors.
Tucker Black
Tucker Black graduated in 2019 from Upper Iowa University.  He currently serves as the head women's wrestling coach at William Penn University.  Tucker also stays busy working on his family farm.  Tucker is active in the community, serving on The Bridge Church's youth ministry.  Tucker is married to wife Sarah and is a new father to a son Shepherd.
Joe Milledge
Joe has worked as the IT manager for Cargill Global for over twenty years.  In addition, he is the owner and operator of KIIC-FM Radio.  KIIC-FM Partners with Musco and Oskaloosa News in providing Oskaloosa sports broadcasts. Joe has also worked as in instructor for Indian Hills Instructor in the Advanced Technologies Center.  Other previous work experience includes, working for Motorola and serving as a News Anchor for KYOU 9pm News. Joe has also Volunteered for over 20 years with the Susan Komen S.E. Iowa.  Joe currently lives in Oskaloosa with his wife.  Joe has three grown children.  In his spare time he enjoys working on his 1895 home restoration project.  
Samantha Ulin
Samantha Ulin is a native of Ottumwa where she earned her AA Degree from Indian Hills Community College, a Bachelor's Degree in Banking and Finance from Buena Vista University and a graduate of Cannon Financial Institution. She is an Assistant Trust Officer at South Ottumwa Savings Bank.
Samantha currently resides in Agency with her husband, Nick, and their children. She enjoys spending time with family and watching her children's activities. She is also an active member of the Agency City Council.
Eric Carlson
Eric Carlson graduated from the University of Iowa's College of Pharmacy.  He currently serves as the President of South Side Drug Pharmacy in Ottumwa, Iowa. South Side Drug is the only independently operated pharmacy in the community.
Eric is very active in the community serving on several local boards, including Ottumwa Regional Health Center, South Ottumwa Savings Bank, Hospice of Wapello-Davis Counties, as well as the Wapello County Board of Health.  Eric is married to Lynette Carlson; a recently retired teacher and they have three grown daughters.