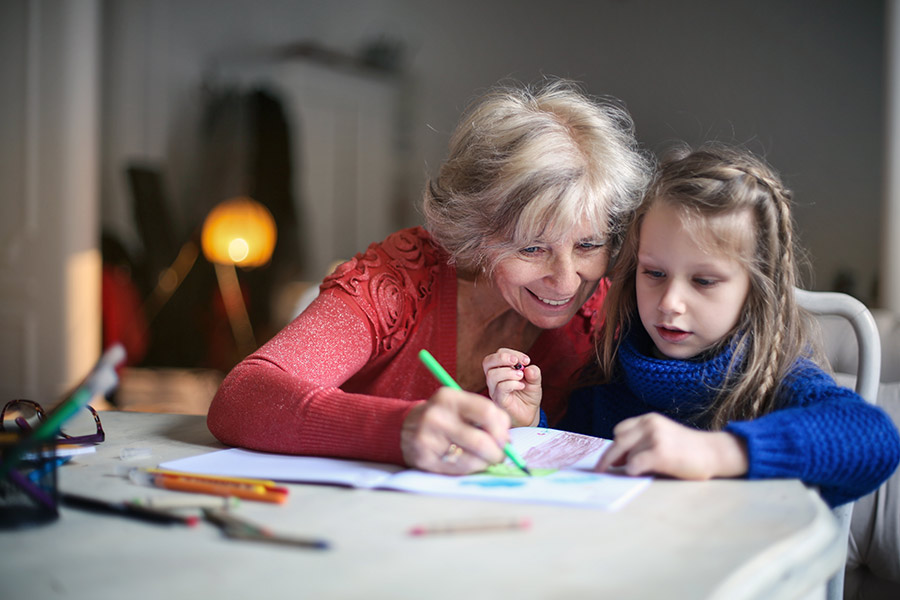 Foster Grandparent Program
The Foster Grandparent program is designed for limited-income senior volunteers (55+) to help exceptional or special needs children in a supervised classroom. 
Become a Foster Grandparent
A Foster Grandparent may be seen as a mentor, a friend, or even a substitute grandparent. The main goal of the Program is to help children with pre-reading and reading skills.  Sometimes a Foster Grandparent helps with homework, plays games or shares stories with the students.  Children of all ages benefit from the knowledge and love senior volunteers share.
For more information contact:
Clay Courtney, Program Director
Phone: 641-682-3449
email: ccourtney@ahfa.org
Volunteer Application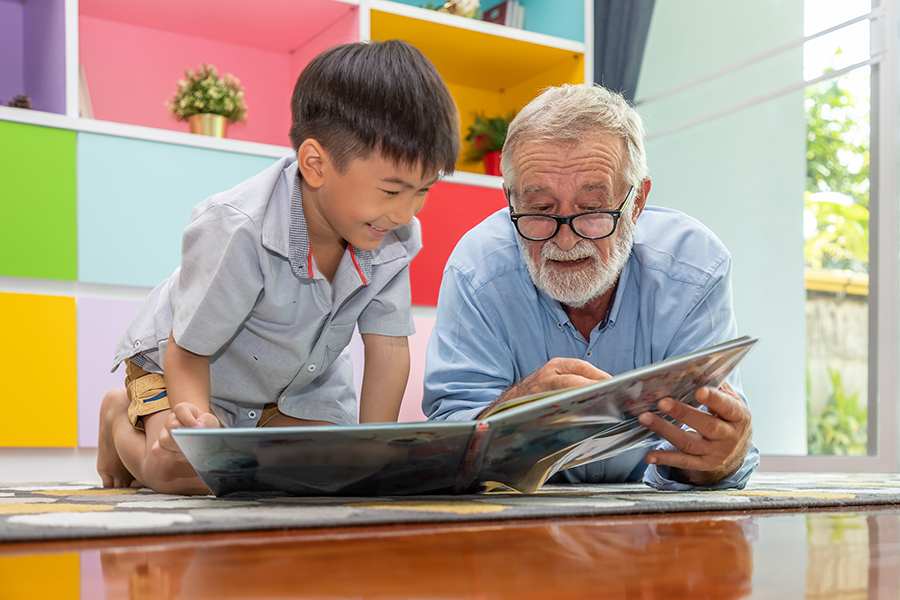 Benefits of Brightening a Child's Day!
Receive approximately $240 to $480 a month of tax-free income as a reimbursement for your volunteer effort that does not affect: Title XIX, SSI, Rent Status, Heat Assistance, or any benefit you are receiving
Free yearly physical
One meal furnished during volunteer hours
Receive 20 hours of pre-service training
Monthly In-Service training
Paid Holidays
Paid time-off for medical and vacation
Paid mileage (if you drive your car)
Transportation (public) may be available if you have no car
Self-satisfaction in knowing you make a difference in the life of a child
Being with children will keep you active and young at heart
Meet new people and make new friends
Giving a little bit of your lifetime of knowledge back to society
Receive many hugs and smiles each day
Requirements
Age 55 years or older, male or female, living in Wapello County
Willing to volunteer 20 or more hours a week
Volunteer for 9 or 12 month time period
Enjoy working with children on an individual basis; in schools, pre-schools, child care centers, Head Start, etc.
Meet income guidelines:  single person $1861.00 or less per month / 2 persons $2,5021.67 or less per month
Trusted Since 1965
The Corporation for National and Community Service (CNCS) is the Federal Agency that administers the Foster Grandparent Program, the Retired and Senior Volunteer Program, and the Senior Companion Program.  These three programs together form Senior Corp.  CNCS also administers AmeriCorps and Learn and Serve America.  These programs engage Americans of all ages and backgrounds in services that strengthen communities.  The Foster Grandparent Program began in 1965 and came to Ottumwa in 2000.  Currently, the enrollment is 30 volunteers, who give over 33,000 hours of service annually.